5 ways to save on your plumbing expenses
It is common not to call in a professional plumber until the issue gets severe; however, this practice causes considerable damage to your property and takes a bite out of your budget. As a result, plumbing issues can become a dilemma for many homeowners. An attempt to save on your plumbing expenses should not mean you should settle for less. You can get quality health for your plumbing system without going over your budget in several ways. Every professional plumber advises five things you should remember to avoid unnecessary plumbing costs.
Tackle Minor Issues Yourself
There are some plumbing issues that you should rather repair and fix yourself instead of hiring a professional plumber. Replacing a toilet seat or valve or fixing faucets are simple tasks you can do on your own if you feel confident in your ability.
Another precautionary measure you should take is to regularly clean your water heater tank to avoid buildups of lime scale and residue, as it can affect water quality and increase utility bills. Clean your drains to hinder buildups and keep them in proper working conditions. Use vinegar and baking soda and avoid harsh chemicals that eventually cause harm to your drainage pipes. In addition, place a filter on your strains to keep hair and other clogging material from building up in your pipes. These measures will ensure your plumbing system remains healthy, preventing frequent maintenance costs.
Call Quick When an Issue Occurs
It is a grave mistake to put off a plumbing issue and wait for it to get serious before seeking professional help. If you notice a leaky faucet or small patches in your walls indicating leaking or cracked pipes, call a professional plumber immediately; there is no such thing as a small plumbing issue. Minor issues can grow into severe problems if not treated right away and will demand more time and money later on; therefore, it is economical to fix issues immediately and ensure the longevity of your plumbing system. If you are unsure whether an issue warrants seeking professional help, then call us, and our experts can inspect the situation and advise you on the best course of action to follow.
Avoid Emergency Plumbing and Schedule Professional Checkups
Similarly, taking preventative measures is another way to save on your plumbing expenses. Have a professional plumbing service examine your property for any issues annually or when needed. They will check your water metres, pipes and drainage systems to ensure everything is right. It would spare the high expenses of emergency plumbing as these calls are time-sensitive, resulting in higher costs. Scheduling plumbing services for remodelling work reduces the cost as it is not considered a rush job.
Be mindful of your expenses and ensure you properly install your plumbing system the first time. Otherwise, you will experience recurring issues that will take a toll on your wallet. Before hiring a professional, ask for references and consider the reviews so you hire the right expert.
Opt for Plastic Pipes
Although copper plumbing is the norm for the industry, using plastic pipes can save you much time and money in the long run. Not only are Plastic pipes easier to install, but they are also significantly cheaper than their metallic counterparts. PVC and PEX pipes offer flexibility, but their most significant advantage is that they are much less likely to burst when they freeze. These pipes also have insulating properties, which reduce heat loss when pipes are carrying hot water and prevent condensation when carrying cold water.
However, the most noticeable benefit of installing plastic pipes is that they experience almost no rusting and corrosion, a common problem in metallic pipes. Therefore, you do not have to spend a fortune on regular descaling of the pipes or frequently call professionals for pipe maintenance against corrosion and rust.
Do Your Research
When choosing the layout of your house for construction or renovation, consider the cost of plumbing as the design and layout of the property affect the plumbing expenses. Keeping the areas that need plumbing close together will minimise the labour and material required, saving money. For instance, consider placing upstairs washrooms above the downstairs ones for a multi-story building so the bathrooms can share pipes.
Similarly, the cost of pipes can affect the project's cost as well, so you can save money on plumbing fixtures and appliances. Before closing the deal, check for prices online and shop around different supply stores to familiarise yourself with the market prices, expanding your options. This will exponentially increase the chances of getting the best deal for your plumbing appliances.
Takeaway
You can ensure you are on the right track with your pipes and plumbing system if you only ensure two things: first, booking quarterly or semesterly plumbing services instead of making an emergency call, and second, choosing cost-effective quality materials. With these tips, saving on your plumbing expenses will be at your fingertips, ensuring peace of mind and money.
Suppose you want to evaluate your property to prevent plumbing issues before they arise or want an expert's opinion on hot water installation in Riverstone. In that case, you can call to get a free quote today on 0451 669 290.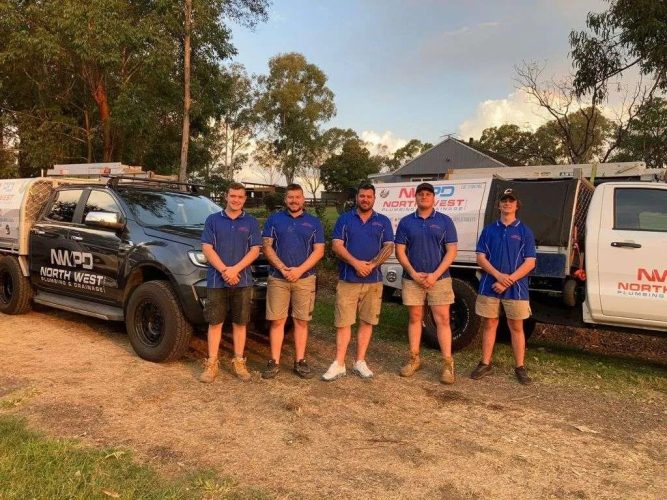 North West Plumbing delivers old-fashioned customer service to our community. We treat our clients the way we would want to be treated – with respect and honesty. All of our services are performed with your best interests in mind. There is no job too small or too tough for us to handle.