Do this when you are faced with a plumbing emergency
It's a good idea to be prepared for the most common plumbing problems, especially when they become an emergency. Knowing what to do in some of these situations might be the difference between life and death for you and your family.
The following are some of the actions you need to take when you are faced with a plumbing emergency.
1. No hot water
A problem such as 'no hot water' could be for several reasons. Your pilot light or thermostat may be damaged, the water heater may be too old or there may be an issue with the supply of gas or electricity to the unit depending on the type of system you have. Follow these steps:
Check all other taps in the house to ensure the problem is not isolated.
If you have an electric water heater, make sure there is electricity supply by checking the circuit breaker or fuse box.
For gas water heaters, verify there is gas supply by checking the pilot light, often located at the bottom of the water heater.
Check the thermostat to see that it is set to a higher temperature for hot water.
If you cannot identify the cause of the problem or resolve it on your own, contact an emergency plumber immediately. An experienced, emergency plumber will diagnose and address water heater issues promptly, providing you with hot water installation and repair services depending on the extent of the problem.
2. Water leak
Plumbing emergencies like water leaks or pipe bursts are common for the residents of the Hawkesbury. Some of the issues a water leak may cause include:
Damp walls and floors
Flooding in your bathrooms, living areas, bedrooms and outdoors
Water dripping from your kitchen or bathroom sinks and showers
Left unattended, these leaks can cause significant structural damage to your property. Your first step is to shut off the main water valve and call an emergency plumber. You must know where your home's main water shutoff valve is located. It might be hidden beneath a sink, close to the water heater, or near the washing machine.
3. Gas leak
A plumbing emergency, such as a gas leak, is a dangerous problem that requires immediate care. Follow these steps:
Try to find the source – around your stove, gas appliances or piping near the metre
Turn off all stove burners
Switch the handle on your gas metre to 'off'
Call a licensed plumber or your real estate agent if you are renting
Handling gas can be dangerous and should ideally be done by a professional plumber.
4. Sewer backup
If your sewer line becomes clogged, wastewater may overflow into your shower or bathroom. Water may leak from behind the toilet, or the toilets may not flush. Look for the cleanout outside your house to lessen the situation until you can receive expert aid. A cleanout is an entry point providing access for cleaning, inspection, and clearing blockages, often found in an accessible external location.
By removing the lid on the cleanout, you may sometimes prevent the pressure on the line from forcing garbage into your home. You may make a mess when the sewage is forced into your yard by the pressure, but it's far better than having it in your house! Call for blocked drain repairs quickly so the problem can be resolved as soon as possible.
5. Carbon monoxide leak
Like the gas leak, this is an emergency that must be addressed immediately. In an ideal world, your house would include a carbon monoxide detector that would notify you like a smoke detector would. The finest ones connect to a power source. If the alarm sounds, turn off all gas appliances in the house, including the furnace and water heater. Get out of the home and contact an emergency plumber.
Emergency plumbing is always available to help with plumbing situations like these. It is just necessary to be cautious and prepared for plumbing situations like these all the time, to prevent bigger damage.
In conclusion
Plumbing should never be treated as a DIY task, as attempting to fix complex issues without the necessary skills and training can lead to costly mistakes, further damage, and potential safety hazards. While you can stop some of these plumbing emergencies from getting worse, it's always smart to rely on the expertise of licensed emergency plumbers such as North West Plumbing and Drainage. As your local Hawkesbury plumber, we have the knowledge, experience and tools to handle urgent plumbing situations effectively.
Our services extend to areas such as Bligh Park, Windsor and Richmond, along with the Hills District and Blue Mountains.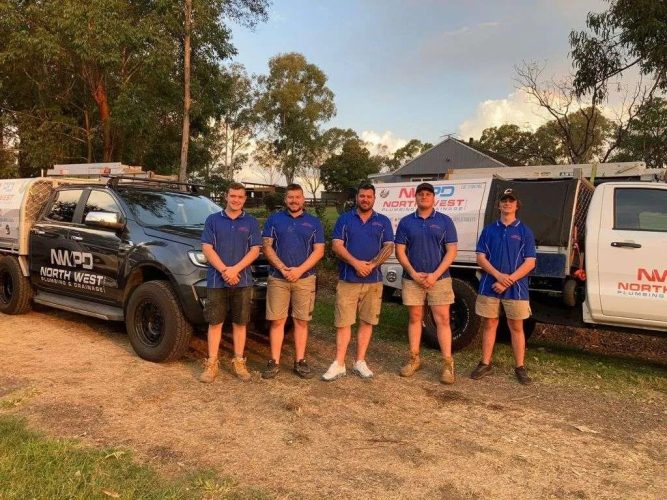 North West Plumbing delivers old-fashioned customer service to our community. We treat our clients the way we would want to be treated – with respect and honesty. All of our services are performed with your best interests in mind. There is no job too small or too tough for us to handle.