First-aid kit for emergency plumbing situation
As a homeowner, you will be the one who has to make decisions about your home, including emergencies. If you're not sure what to do, you need to be prepared.
Homeowners often find themselves in difficult situations that require quick decision-making skills. They need to know how they can handle these situations alone without any help. As a homeowner, you will need to feel comfortable handling it alone! Your first step is knowing your limitations and setting up checklists for different types of incidents so that if an emergency happens, you can act quickly and efficiently.
While homeowners can install emergency plumbing themselves, they may need professional assistance when it comes to the installation of new piping or fixtures.
To make sure that they are prepared for anything that might happen around their home, homeowners can consider hiring a plumber near them instead of taking the DIY route and handling the issue themselves.
A plumbing emergency in Windsor can be a serious problem. It can be a problem that requires a professional to repair, or it could be a minor issue that doesn't require any work done.
When you have an emergency with your plumbing, you may still need the help of a plumber. This will only be true if you're unable to fix the issue yourself and don't have any other options.
There are certain things that you will need to do to prepare yourself for any possible plumbing emergency. For example, if your pipes freeze or burst, you will need an emergency kit with enough bottled water and ice packs.
First-aid kit for emergency plumbing situation
If you haven't bought these tools for yourself yet, now is the time to do so! We recommend investing in a set of tools that will make your life much easier.
1. Toolbox It seems silly, but investing in a toolbox to house all your equipment is a great idea. You should keep all of your tools in one place that is easily accessible. A toolbox will be accessible at all times and make everyday tasks easier. It will also make it easy to store your current equipment without having to look for them on the ground.
2. Pipe wrenches Pipe wrenches are used for gripping and turning threaded pipes, pipe fittings, and valves. These are most often used in the construction of buildings for tightening or loosening pipes. This tool is essential in emergencies when a burst pipe causes flooding.
3. Pliers The pliers are a tool with multiple uses and can be used for emergency plumbing in a pinch. It is one of the most multipurpose DIY plumbing supplies. Pliers are not just used by construction workers or professional plumbers. They can be used for many different purposes around your house, such as opening bracelet links or fixing minor things.
4. Plungers Plungers are used for emergency plumbing in Windsor situations. They are essential to the process of unclogging, especially when there is no plunger already available. Plungers come in different shapes and sizes with the most common being the flat-bottomed, round plunger.
5. Adjustable wrench An adjustable wrench is a tool designed to fit a range of nuts, bolts, and fittings that have a flat side. It is useful for emergency plumbing repair and other fastening jobs. Adjustable wrenches are more convenient than a regular wrench because they can easily be adjusted to fit a range of nuts, bolts, and fittings that have a flat side. It is more efficient in terms of time and space because it can be stored just about anywhere instead of taking up space on the tool rack or the workbench.
6. Slip joint A slip joint is a smaller pipe that is vitally important for wastewater plumbing. A slip joint is used for connecting the mainline to the drain of a sink or floor drain.
7. Multi-Bit Screwdriver Necessary in case of accidents, this tool provides an easy way for homeowners to do quick repairs around the house, without having to wait for help.
8. Epoxy compound If a pipe breaks, a quick fix could be to use an epoxy compound. This putty material can create a seal and helps stop the flow of water. When your home is experiencing a plumbing leak, you might find yourself in need of an immediate fix to stop the water from flowing out. Many materials can help with this problem – including epoxy compounds.
Final Thoughts
Certain unanticipated crisis can occur in an otherwise peaceful environment. What happens when your emergency plumbing is in Windsor up on the side of your house?
This can be a frustrating issue even for the most seasoned handyman. It is not uncommon to need to put this back together yourself or call in a professional.
There are several products we discussed in this article that make homeowners' lives easier when it comes to emergency plumbing problems in Windsor.
Disclaimer: This is generic Information & post; content about the services can be changed from time to time as per your requirements and contract. To get the latest and updated information, contact us today or visit our website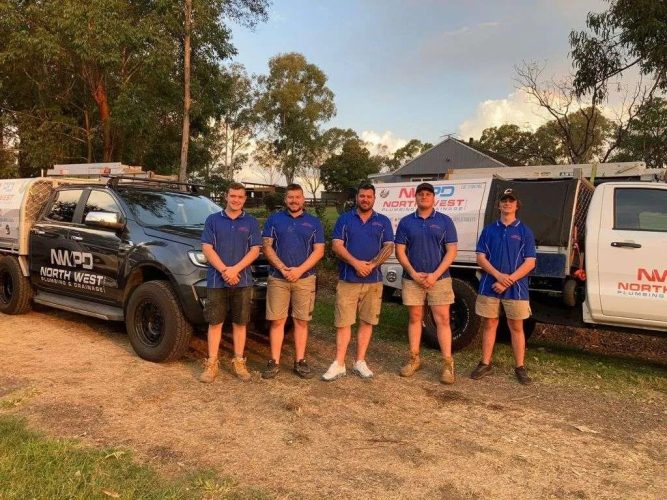 North West Plumbing delivers old-fashioned customer service to our community. We treat our clients the way we would want to be treated – with respect and honesty. All of our services are performed with your best interests in mind. There is no job too small or too tough for us to handle.